The land around Calissanne abounds in a thousand riches that make this 1,200-hectare contiguous estate a wonderfully unique gem of our beautiful Provence.
Throughout the year, we invite you to explore its iconic sites…

Villa Bellevue, nouveau lieu incontournable…
Formerly the home of the estate manager during the 19th century, Villa Bellevue has been renovated to host family gatherings and business meetings (room capacity 30-40 people, one interpretation booth available).
Located in the heart of the Château Calissanne wine and olive growing estate, Villa Bellevue offers a 360° panoramic view from the Sainte Victoire mountain ridge to the edge of the Etang de Berre bay, and beyond to the Tunnel du Rove. This beautiful building from the era of the Nabis group of artists (1888-1900), decorated with a frieze inspired by a painting from Paul Elie Ranson (1861-1909), a master of this post-impressionist art movement, is set right in the midst of the vineyards.
A unique venue for your private events:
– Company seminars and meetings (strategic committees, conferences with interpretation, incentive events)
– Family gatherings and celebrations (birthdays, intimate wedding receptions, private parties…)
– Tastings of Château Calissanne wines and olive oils
– This fully-equipped venue can be hired with services specially tailored to your needs (catering, decoration, sound system, tasting workshops, oenology courses, etc.)



FACILITIES



Capacity: 30/40 people
Surface area: 270m2
Glass windows offering an exceptional 360° view of our vineyards and olive orchards, the Oppidum de Constantine, the Sainte Victoire mountain ridge and the Etang de Berre bay
Free private parking
Wifi
Interpreter's booth and the option to install a studio with AI technology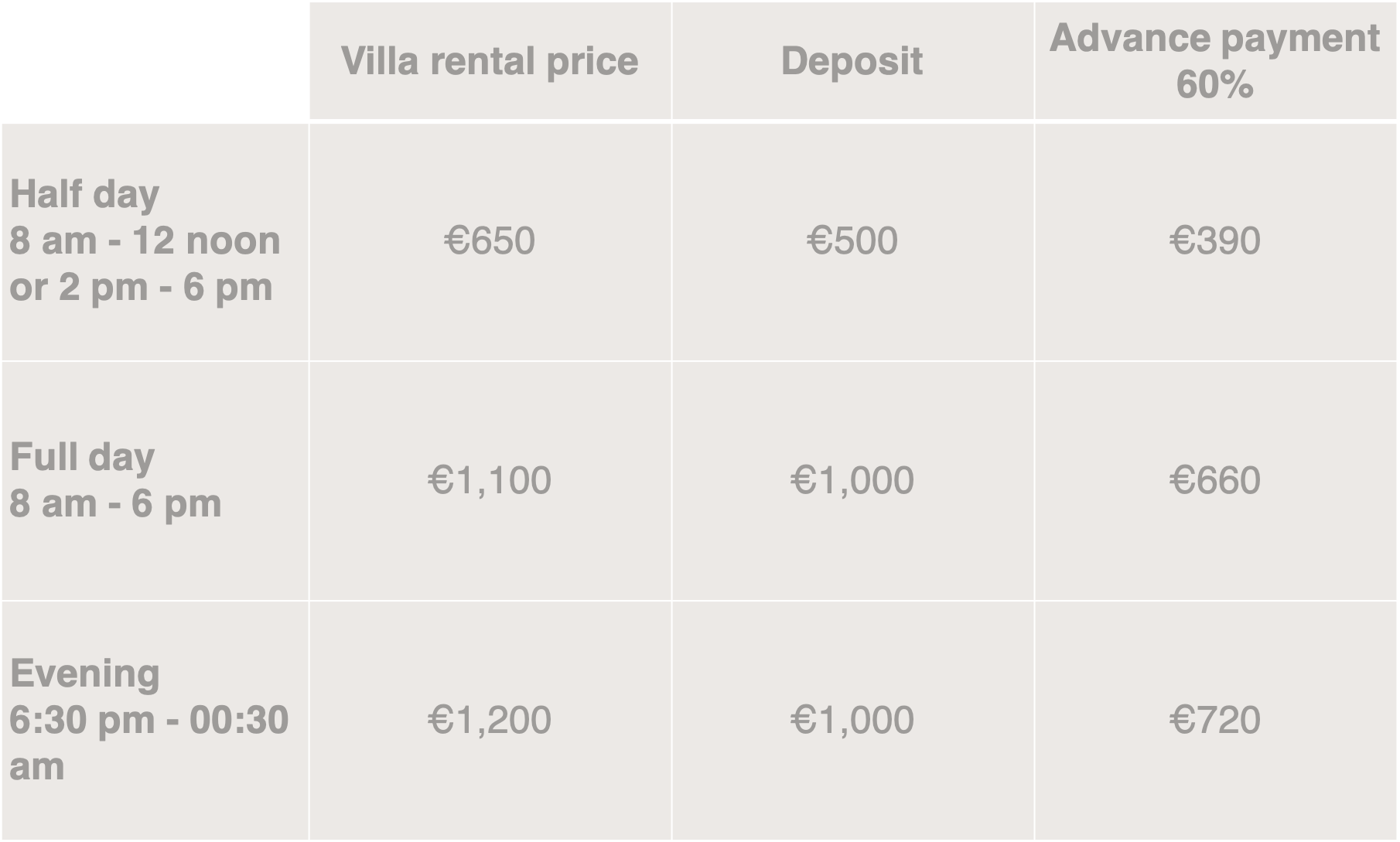 Additional services: Château Calissanne wine and olive oil, Catering, Tastings, Additional hours, Decoration, Music, DJ
Unforgettable tours and tastings…
Château Calissanne offers guided tours followed by tastings of the Château's wines and olive oils at Villa Bellevue.
6-km walking tours (round trips) to discover local places of interest: the Red Rock, the old stone quarries, the vineyards and olive groves. Be enchanted by the Mediterranean biodiversity (fauna and flora) along the way!
Unforgettable tours and tastings…
Tours of the estate
Until 30 September 2021.*
Every Monday and Friday at 9 am
From 30 September 2021 to 30 October 2021.
Every Wednesday at 2.30 pm
6-kilometre circular walk – 2-hours walk from our shopue La Jasso de Calissanne RD 10 – 13680 Lançon-Provence.
The walk will be followed by a 30 to 45-minute tasting of the estate's wines at Villa Bellevue.
€15 per person − free for children under the age of 18.
Groups limited to a maximum of 10 adults – not counting children.
*Other dates possible on request

Recommendations
Medium difficulty +

Total duration of the excursion: about 2.5 to 3 hours*

Firm walking shoes strongly recommended

Sun cream essential

Peaked caps or hats strongly recommended

Water bottles essential

It is also possible to embark on a 4-km outward walk and then be picked up for free by car for the return journey.

*Provided weather conditions are good